Lovely, an amazing size… The Micro USB Drive is a key which belongs to the « slim » category since it is extremely thin (but a bit longer than the keys which belong to the « nano » category).
Colours ! 
Very good point and well done Verbatim ! The brand thought about different colors for its models (as well as the Clip-it or PinStripe)
Pink model – 4 GB – here
Green model – 4 GB – here
Yellow model – 4 GB – here
Orange model – 4 GB – here
Blue model – 4 GB – here
Since it is rare enough to mention it, here is the video dedicated to Verbatim.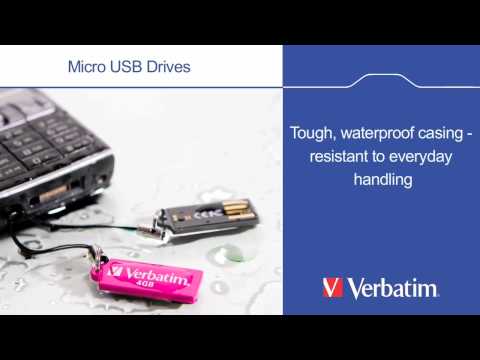 The key has a two-year guarantee and is compatible with Windows, Linux & Mac. The official constructive website is here. Writing and reading speeds are unfortunately quite low.

Prix
Vous aimerez aussi ces autres clés :